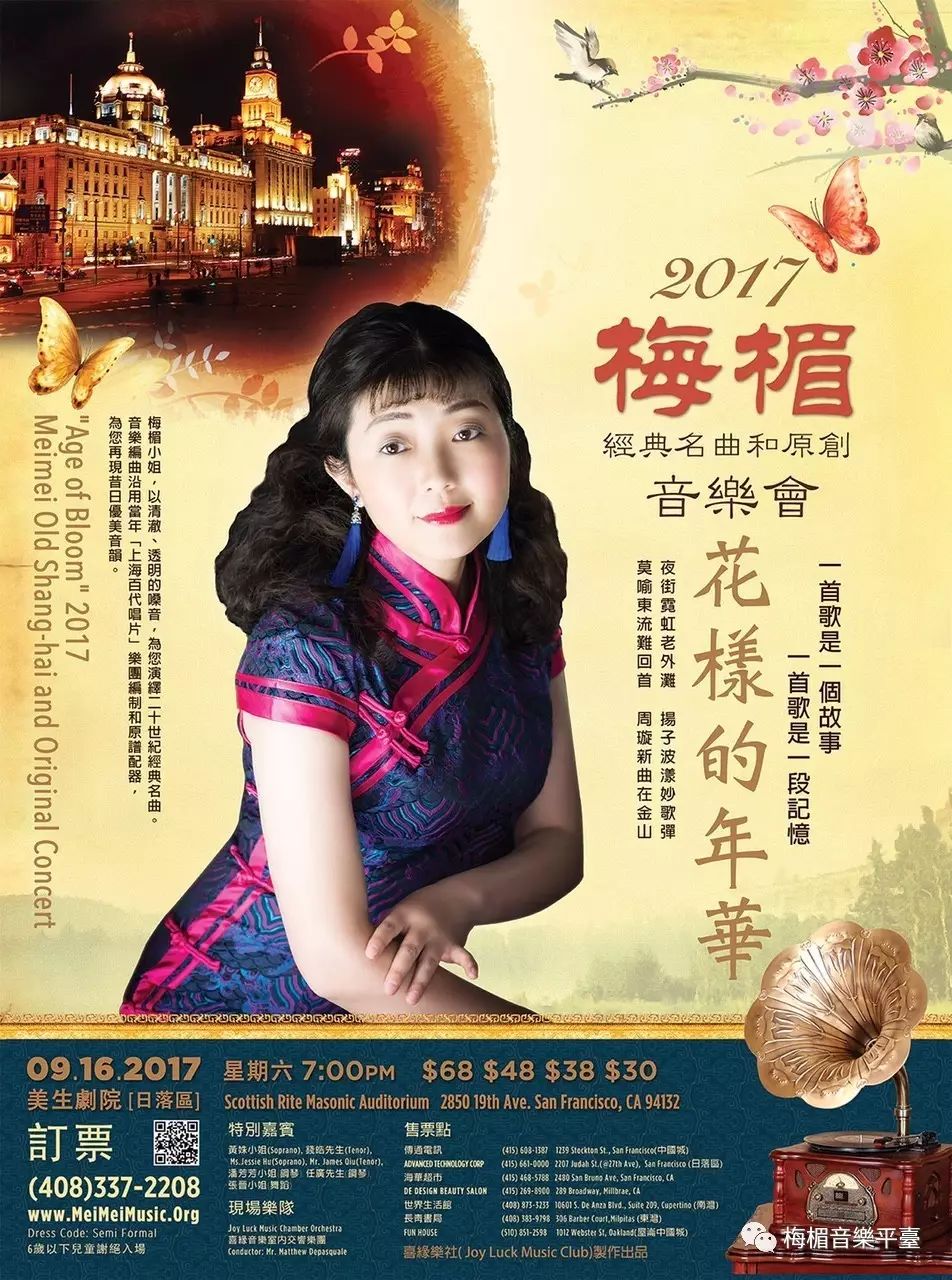 "Age of Bloom" 2017 Meimei Old Shanghai and Original Concert  

夜街霓虹老外灘
揚子波漾妙歌彈
莫喻東流難回首
周璇新曲在金山。

梅楣小姐,以清澈、透明的嗓音,為您演繹二十世紀經典名曲。 音樂編曲沿用當年「上海百代唱片」樂團編制和原譜配器,為您再現昔日優美音韻。
梅楣2017『花樣的年華』音樂會排練花絮
美國環球中文電台專訪梅楣
梅楣過往演唱會後觀眾採訪錄音
尋夢老上海-懷念「金嗓子」周璇
          梅楣於舊金山家中匆匆筆2017
六年如梭,轉眼間研習學唱老上海歌曲七十多個月。為了更好的理解那時候的音樂,、廣播及電視節目。似煙花般寂寞絢麗的張愛玲,奇女子陸小曼,豐華絕代的林徽因,。最初的我只是為了解歷史而走進歷史去觀看和儘可能的尋找各種資料的心態,到如今我覺得瞭解每一個人的故事就是跟著她們走了一遍不同的人生。每一個人物都會讓我心動於她(他)們的智慧與才華,同時也為其悲情的結局而心碎和流淚......
在那個大動蕩的年代,文人,藝術家,電影工作者乃至社會各階層都是在風口浪尖上生存,在時代的巨浪裡面掙扎。亂世出英雄同時也成就了不一樣的名媛。越是多一點知道當時的人文就會更加尊崇和憐惜那時候的音樂家和歌者,在那樣一個變幻莫測的社會背景下他(她)們創造了中國流行音樂史上的第一個輝煌。
周璇這個叫起來很特別的名字是中國流行音樂史上的一塊金字招牌,她是現代最擅長利用話筒來傳聲歌唱的鼻祖。今次音樂會我選的最多的歌曲就是她的歌。周璇小姐的一生如煙花般燦爛奪目,卻又悲苦和短暫。我一直在想為什麼她經歷那麼多苦難卻還能唱出那麽溫暖人心的歌?曾有人問過歌仙陳歌辛如何評價周璇?陳老師用自己寫的那首歌來回答說:"花樣的年華,月樣的精神......"。我想這無疑是對周璇小姐人品的最高評價和肯定了。雖然她的聲音條件和歌唱技術層面並不是在老上海七大歌后裡排名榜首,但上天偏偏成就了她是唯一的金嗓子的稱號與榮耀。
周璇小姐在世的時候一直在尋找自己的親生父母,一直想知道自己是誰家的孩子?這種尋找的心情和我很像。從18歲做職業歌手開始一直在外的漂泊讓我覺得自己好像永遠是走在路上的人。我不知道哪裡才是自己的家?在廣州的時候我想回到故鄉蘭州就是自己的家,但當我真的回到蘭州的時候我發現一切都變了,我再也回不去了。相信這種感覺不只我一個人有,在海外的很多華人朋友都有這樣的感受,不知不覺美國這個他鄉已經變成了我們的故鄉......
一曲天涯歌女唱紅了周璇,也唱出了故事結局......哲學裡面有一個永恆的主題:我是誰?我從何處來?我要去哪裡?如今的我已經找到了答案,但願周璇在另一個未知的來生裡也已經尋找到了她想要的答案......
,為了給大家帶來更純正的視聽效果,整個團隊沿用了當年「上海百代唱片」的原版配樂,特別邀請了灣區第一流的室內交響樂團。就和當年一模一樣,歌唱者是中國人,伴奏者是老外,再現當年老上海的音韻風采。前輩藝術家們創造的輝煌不光是我們的驕傲,更需要我們將這美好的文化藝術傳承下去。2017/9/16,週六晚7點整舊金山美生劇院不見不散......
現場樂隊:   喜緣音樂室內交響樂團
Joy Luck Music Chamber Orchestra




Matthew DePasquale, Conductor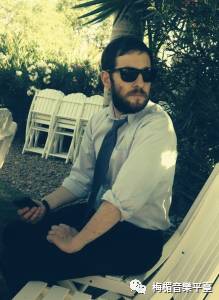 Freelance trumpet | Music instructor
Matthew DePasquale is a professional trumpet player who has been playing and teaching in the Bay Area since 2008. Originally from New Jersey, Matthew moved to San Francisco to obtain his Master's Degree from the San Francisco Conservatory of Music.
Since then, he has had the opportunity to play with numerous Bay Area ensembles, including the Magik*Magik Orchestra, Silicon Valley Symphony, San Francisco Sinfonietta, Silicon Valley Philharmonic, John Vanderslice, The Dodos, Cannons and Clouds, and Thao Nguyen. He has also had the chance to share the stage with many musicians of international acclaim including: Sir Simon Rattle, Chicago, Sting, Third Eye Blind, The Fifth Dimension, and Narada Michael Walden.
Matthew is Director of Bands at Brandeis Hillel Day School SF and also maintains a private studio of trumpet and piano students.
Kendra Vernon, Violin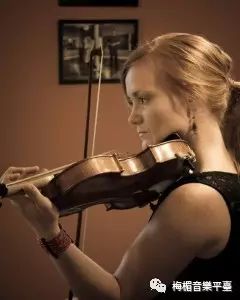 I am Kendra Vernon, a musician and teacher looking to nurture musical creativity in people of all ages. My goal is to help students develop their musical abilities by helping them learn how to ask questions and think objectively about their practice and performing habits. I believe that great teachers teach students to teach themselves!

Since 2002, working with students to gain confidence and prowess in music has been a passion of mine. In addition to teaching, I perform regularly with the Redwood Tango Ensemble. I also work as a studio musician, recording on soundtracks for various independent films.
After graduating cum laude from Duquesne University's Mary Pappert School of Music and the Duquesne Honors' College with a degree in Violin Performance, my life took me out to California where I continue to teach and perform in various settings.
Charith Premawardhana, Violin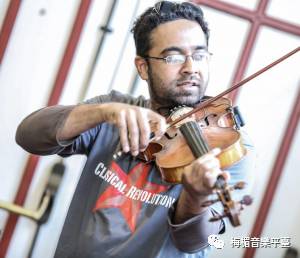 I started music on piano when I was 4 or 5. I chose flute in 2nd grade in Skokie, IL as my first instrument after piano, but couldn't make any sounds so I switched to violin after 2 flute lessons. I was enrolled in MERIT Music School, which provided music tuition for low-income families in Chicago. They needed a viola for an honors quintet to perform the Schumann Piano Quintet, so I started playing viola then at age 16. Then I auditioned at Interlochen and got into the top High School division orchestra and have just kept playing viola since then. I did my undergrad at Oberlin and Ohio State. I did my 2 year Master's degree at Rice with James Dunham. I spent my summers at Aspen and completed the 2 year Artist Certificate in Chamber Music at SF Conservatory. I've played in orchestras everywhere and I've built a network.
Ishtar Hernandez, Violin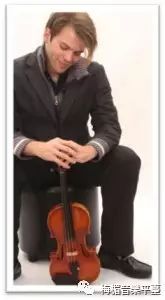 An award-winning violinist, Ishtar Hernandez has studied with professors from top music schools around the world including (but not limited to) the Royal Academy of Music, Juilliard, and Moscow Conservatory. He underwent his Master's studies in Violin Performance at Western Michigan University where he was able to perform in concert with such venerated artists as Paquito D'Rivera and Yo-Yo Ma, among others. His credentials include tours in Austria, Germany, Italy, and the U.K.

In addition to his classical studies and endeavors, Hernandez has toured Michigan as part of a five-piece string band specializing in bluegrass, jazz, and Americana. Their latest record was released in April of 2013 to positive reviews.
    

Samuel Nelson, Viola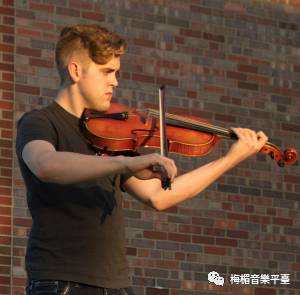 Sam N. is a native born South Dakotan who began his viola studies at the age of ten. He began taking private lessons at the age of fourteen with his teacher Carol Knowles. Eventually, he continued his studies in South Dakota with San Francisco Conservatory alumni Kate Weeks. Sam is a graduate of the San Francisco Conservatory of Music where he studied with Jodi Levitz. He has participated in master classes with Helen Callus, Jay Liu, Jonathan Vinocour, Jerzy Kosmala, Hank Dutt, William Goodwin, Jackie Schwandt, and Kelly Hall-Tompkins. Mr. N. was the principle violist of the South Dakota All State Orchestra from 2007-2009, principle violist of the J. Laiten Weed Honors Orchestra from 2008-2010, and a member of the Black Hills Symphony from 2006-2010. In 2008, he was the 1st prize winner of the Lucy Palermo Weed String Competition, and won South Dakota's ASTA viola division. Two years later, he received the Henry Charles Smith Award in the SDSO's Young Musician's Competition, and also claimed 2nd prize in the BHSO's Young Artist Competition. In 2011-2012, he was also invited in to the Orlando Chamber Soloists Apprentice Program. Sam is also the former principle violist of the San Francisco Youth Orchestra which toured Germany in the summer of 2012. Featured performances took place in the concert halls at the Gastieg in Munich and Berlin Philharmonic and at the Rheingau Musik Festival. In 2013-2014 Sam was the principle violist of the San Francisco Conservatory Orchestra. He currently performs all around the Bay Area as a soloist, chamber musician, and orchestral player. His main mission is to revive interest in Western Art Music so that is once again accessible to the every day human.
Gabriel Beistline, Cello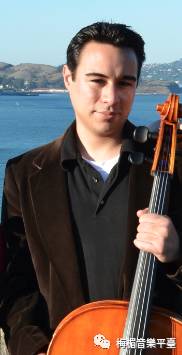 Being so fortunate to have studied with some of the greatest and most influential musicians of our time, it is my philosophy and need as a teacher to pass on the rich traditions, powerful stories and in depth knowledge of 'music making' to as many inquisitive minds as I can. My name is Gabriel Beistline and I have just graduated from Rice University obtaining my Masters degree in cello performance. I was a student of Lynn Harrell's at Rice. I received my Bachelors degree in cello performance from the New England Conservatory of music in Boston, MA under Yeesun Kim, cellist in the acclaimed Borromeo string quartet. I had a large studio of cello students while in Boston and Houston and am beginning to fill my studio in San Francisco. My schedule is flexible and rates, negotiable of course. I specialize in teaching highly advanced, pre-college teenagers, but love teaching anyone! I have taught many complete beginners to advanced (or novice) adults. There is no person who should be deprived of their ability to learn music. I focus, of course, on technique however I like to incorporate music appreciation into the lessons as well. I show the student how to listen to the music and subsequently how to play it. If you are interested in lessons for your child, I have had many parents tell me that learning music has improved their child's ability to focus in school and resulted in higher grades and achievements. Learning music simply makes you smarter! If you are an adult, many of my former students say it is a great way to relieve stress and unwind after work. Lessons provide a creative outlet for expression on a weekly basis and will pull you into the powerfully inspiring world that is music.



Eugene Theriault, D.Bass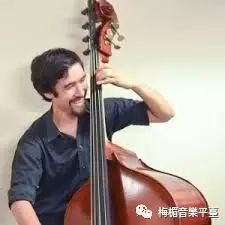 A San Francisco native, bassist Eugéne Theríault, graduated with a Bachelors of Music from the Oberlin Conservatory in 2010. He went on to earn a Mastersin Music. from the San Francisco Conservatory, where he studied with Scott Haigh and Steve Tramontozzi. New music performance has been a part of his life since adolescence and he continues to support and perform contemporary composition in the Bay Area, most recently with the San Francisco Conservatory's New Music Ensemble, Opera Parallele, the Berkeley Symphony, the Santa Cruz Symphony, and with Wild Rumpus, an ensemble dedicated to commissioning works by emerging composers and performing the music of today. He currently works as a freelance performer and teacher in the Bay Area.
Freelance upright and electric bassist available for any services, specializing in Classical Orchestral music but adept at other forms and willing to venture into other genres or styles.
Marco Diaz, Piano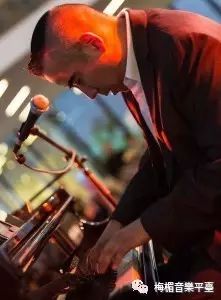 Marco Diaz was born and raised in San Francisco. His formal music training in both piano and trumpet began at the age of 14 when he earned a scholarship into the Community Music Center's Young Musician Program and began playing professionally at the age of 17 throughout the Bay Area with various Latin Jazz, Salsa, Reggae and R&B bands.  Today Marco is an accomplished recording musician who has shared the stage with Grammy Award winning artist, Israel "Cachao" Lopez, Jimmy Bosch, Pete "el Conde" Rodriguez, Anthony Blea, co-leads his own group Vission Latina, an Afro-Caribbean dance band, and is co-owner of a record producing company.  He is an integral member of the John Santos sextet and Bobi Cespedes group that perform and conduct master classes at University and community settings throughout the country.  Marco has participated in the SF Symphony AIM program for twelve years and has also been part of the faculty at Jazz Camp West.  Recently, Marco completed seven full length recordings, ranging from electronica to Mexican folk, and released his first solo album, Life Notes and soon to release his second self produce album in 2017-2018.  He graduated from San Francisco State University with a Bachelor of Arts in Music and a Minor in Economics.

Brendan Lai-Tong, Trombone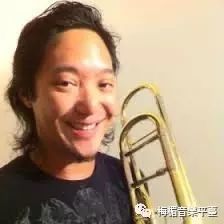 Trombonist and music educator Brendan Lai-Tong, was born in Johannesburg, South Africa and is a lifelong appreciator of all things that create sound. He enjoys making music with a myriad of Bay Area ensembles spanning multiple genres including – classical, contemporary avant-garde, rock, jazz & reggae.

Recently, Brendan has had the opportunity to perform with the San Francisco Opera, San Francisco Ballet, Opera San Jose, Oakland East Bay Symphony, Sacramento Philharmonic, sfSound, San Francisco Contemporary Music Players, ECO Ensemble and the Paul Dresher Ensemble. 
He also enjoys imparting music education to future generations through the Oakland Symphony's MUSE Program: a multi-component music education and enrichment initiative that serves young people at public schools and community sites throughout Oakland.

Brendan studied trombone with Mark Lawrence, former principal trombonist of the San Francisco Symphony; and Tim Conner and Hugh Harbison, the principal and bass trombonists of the Florida Philharmonic. Brendan is a graduate of the San Francisco Conservatory of Music (MM) and the  University of Miami (BM).
Courtney Wise, Flute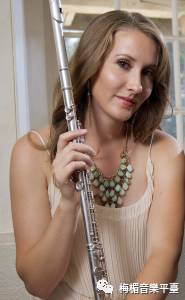 Courtney Wise is a Peninsula-based San Francisco Bay Area freelance flute player and teacher. She holds a Bachelors of Music from the University Of Southern California Thornton School Of Music where she studied with Gary Woodward of the LA Opera, and a Masters of Music from the San Francisco Conservatory of Music, where she studied with Tim Day of the San Francisco Symphony. She is a co-founding member of the flute and guitar duo, Duo Bohème with Guitarist Lyle Sheffler which boasts a wide repertoire of varying genres of flute and guitar music from around the globe. The duo released their debut album, Senza Misura, in November 2014 to glowing acclaim. A proponent of contemporary works, she has participated in the premieres of many new works, including that of After the Flood, a piece written for her by composer Noah Luna in 2009 and Rasputin written for Duo Bohème by composer Grant Ferris in 2015. As a freelance musician Courtney enjoys an active and varied performance schedule as a member of the San Francisco Bay Area music scene.

In addition to performing, Courtney enjoys sharing her enthusiasm for music with her students. Courtney is currently a member of the woodwind faculty at St. Cecilia School in San Francisco, and a private instructor at Inspire Music School in San Francisco and Scherzo Music Studio in San Mateo.
Russ Gold, Percussion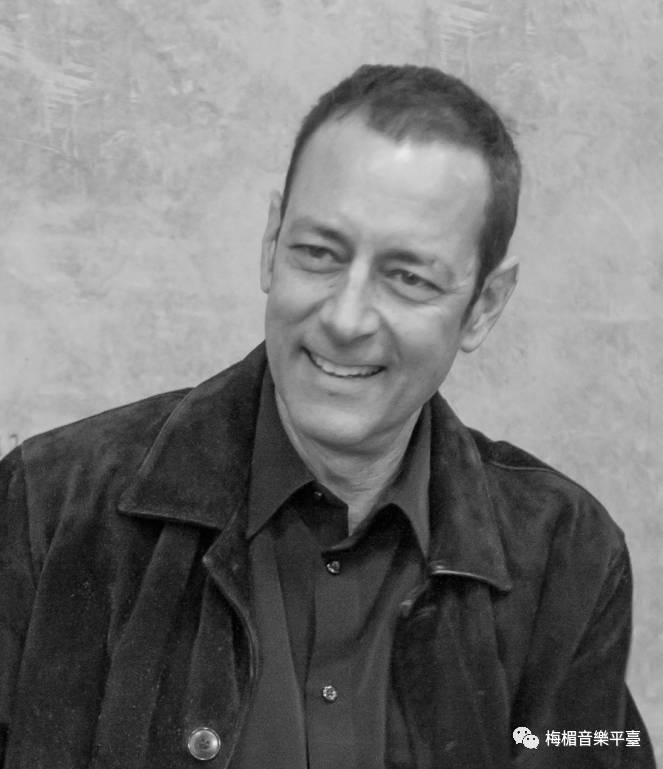 "Inventive", and "an uncanny combination of power, drive, and delicate touch", is how David Berkowitz of CBS Records describes the talent of drummer/percussionist Russ Gold. He recently performed with Emma Rice's acclaimed company Kneehigh in Tristan and Yseult and An Audience with Meow Meow. Russ has toured extensively with productions of Jersey Boys, and Julie Taymore's The King Stag. Russ' local productions include Wicked (Orpheum), Rent (Golden Gate), and Chicago (Harris Center). Russ pursued acting at A.C.T and has been featured in local and national television broadcasts. A CBS recording artist with jazz group Full Circle, Russ is thrilled to have been on the Grammy list twice for his work with Nando Lauria and Indian jazz group Natraj. Russ is a graduate of Berklee College where he received the Buddy Rich Jazz Master's award.
Kevin Tang, Clarinet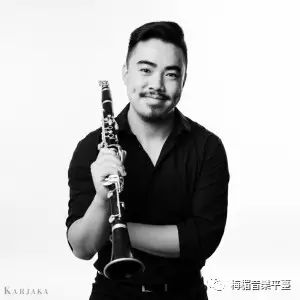 Originating from San Francisco, clarinetist Kevin Tang recently earned a M.M. at the Manhattan School of Music, where he was a student of Mark Nuccio, Principal Clarinetist of the Houston Symphony. Kevin earned a B.M. from the San Francisco Conservatory of Music, where he studied with Luis Baez, Associate Principal Clarinetist of the San Francisco Symphony, and was a recipient of the Phyllis C. Wattis Scholarship. Kevin attended the Ruth Asawa San Francisco School of the Arts, where he studied with Jerry Simas and Art Austin. While at SOTA, Kevin won the concerto competition and was also named Principal Clarinetist of the California Youth Symphony.
Kevin is currently a freelance musician in the Bay Area. Kevin is the Principal Clarinetist of the Symphony Orchestra of the Americas and has performed extensively with orchestras in the Bay Area and New York City. Recently, Kevin has performed with the San Francisco Academy Orchestra, Palo Alto Chamber Orchestra, One World Symphony, Astoria Symphony, Brooklyn Symphony Orchestra, Bergen Symphony Orchestra, LoftOpera, and The Phoenix Quartet. For two summers, Kevin was the Clarinet Instructor at Cazadero Music Camp. Kevin has attended the Hot Springs Music Festival and Miami Summer Music Festival, and has been a member of the Ohio Light Opera.
Kevin is also an avid clarinet teacher. Kevin teaches through DiscoveryMelody and maintains a private studio of students. Previously, Kevin taught through the Harmony Program, a nonprofit organization that brings intensive after-school music programs to communities with limited access to instrumental music education in New York City.
Doug Morton, Trumpet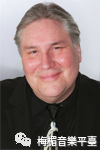 Originally from the Midwest, Doug Morton began playing trumpet at the age of 7. In his teens he attended the Interlochen Arts Academy, played with the World Youth Symphony, Michigan Youth Orchestra and was soloist with the Dun Scotus Bach Festivals. He received his bachelor's degree in trumpet (Phi Beta Kappa honorary) from the New England Conservatory, studying with Armando Ghitala, Gunther Schuller, and Daniel Pinkham. He founded and directed the Scholarship Brass Quintet, and was principal in many of Schuller's ensembles and Boston area groups.
Since moving to the Bay Area, Morton has performed with the Sacramento, Berkeley, Monterey, and California symphonies, among others, including being featured with the Santa Rosa, Monterey, Bay Area Concerto and Concord Pavilion orchestras as soloist, and has been invited to perform at many summer music festivals. He has been principal trumpet in Santa Rosa Symphony since 1992. Morton continues to pursue his interests in music of all kinds, performing with such diverse groups as the Jazz Composer's Orchestra, CARMA, Mental Floss, The Grateful Dudes, the Clubfoot Orchestra, SF Mime Troupe, Beach Blanket Babylon, and the Bohemian Club Jinks Band. Morton also composes and arranges. His works have been commissioned and performed by the California Shakespeare Festival, ACT, SF Chamber Singers, Napa Valley Chorale, Santa Rosa Chamber Players and KQED. He performs with Orient Express (world-music), CJQ, (cross-over jazz), Del Sol (Latin), Mood Swing (big band), the Epiphoné Brass, Chuck Sher, Barry Finnerty, Randy Vincent, James Moseley, etc. He also writes for and plays with the Trumpet Supergroup, the Electric Squeezebox Orchestra, Marcus Shelby and many others.

Matthew Couzens, Saxophone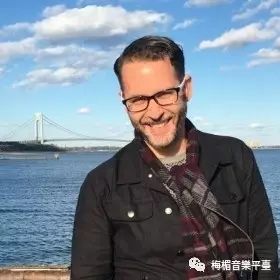 I play and teach all saxophones, clarinet, and piano (jazz and classical). I also teach composition, arranging, song writing, theory musicianship, ear training, improvisation, audition preparation, and performance.
I have many years of playing and teaching experience and degrees in music. I love teaching and do my best to use the music that the students love to keep them interested an engaged.
Tyler Graves, Trumpet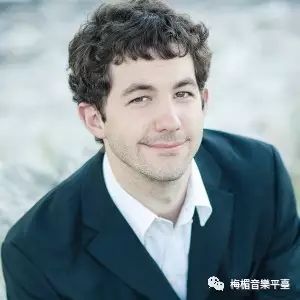 Tyler Graves is an active trumpet performer and educator in the San Francisco Bay Area. Tyler enjoys playing all styles of music and performs with ECHO, the Starduster Orchestra and various other ensembles. He currently works with the music program at the Dixie School District, and holds a private trumpet studio as well.

梅楣軌跡: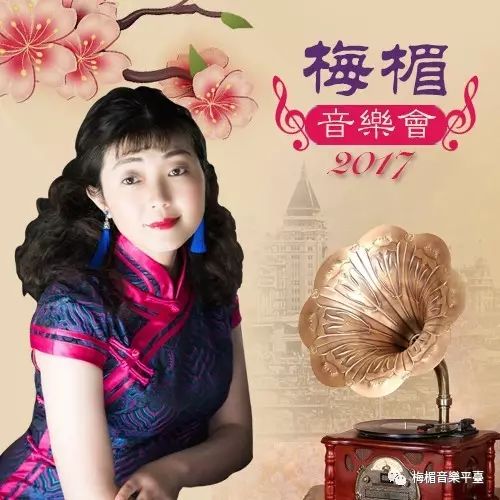 加州『梅楣流行演唱工作室』創辦人兼導師,非營利機構『喜緣音樂會社』藝術總監。 25年職業演唱生涯,專門研究老上海流行音樂文化,擅長作曲。已在灣區已成功舉辦過5場個人演唱會。10多年歌唱教學經驗,年齡最小的學生只有4歲,最大的82歲。零基礎教課,為不同的人專門制定練聲的課程和唱歌選曲,幫助儘快的找到方法,建立歌唱信心。
2005年加盟廣州『文藝復興』和『中國唱片』,出版發行首張音樂專輯《芒果清清》。2007年榮獲國家級獎項「中國世紀經典」、廣東流行音樂三十週年《歌手成就獎》。2008年在馬來西亞雲頂賭城開《懷念永遠的鄧麗君》演唱會。經常被邀出席各類比賽做評判和嘉賓,如在2017擔任舊金山『中國新歌聲』選拔賽評審,及舊金山『國際新概念電影節』影視歌曲大賽評審和『我是大明星』明星導師等。更多詳情:meimeimusic.org
特別嘉賓:

黃姝小姐(Soprano)主持人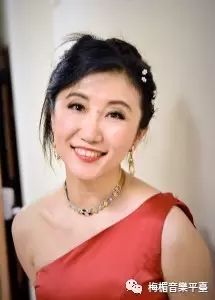 女高音及雙語主持。在Intel管理全球稅務十多年。自幼尤愛聲樂,芭蕾,及古典音樂。喜與同好者表演喜愛的各類聲樂作品,主持,及策劃優質節目。
近年來共同製作,主持並參演過深受好評的《今夜星辰》音樂會;參演《夢想成真》音樂會,組"夢幻三人組"重唱,參演並主持了《中國之夜》及《舊金山新概念電影節》閉幕式及系列活動。 2016曾獲電影歌曲比賽成人組第一名。今年已組織,雙語主持並參演《歲月留聲機》教堂唯美音樂會,並參演"七七事變八十週年紀念音樂會","莫扎特之夜"等三場音樂會。
錢晧先生(Tenor)主持人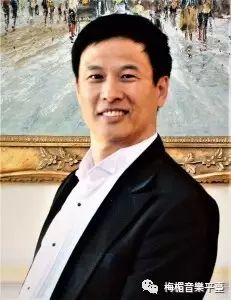 矽谷資深電子工程師,灣區優秀抒情男高音。自幼喜愛音樂特別是歌劇藝術,不斷地向名師學習聲樂, 接受系統的聲樂 訓練,基本功紮實。多年來用優美純淨的歌聲抒發對生活的熱愛,贏得了眾多觀眾的喜愛。經常受邀參加灣區華人的各項大型演出。 2015年5月作為策劃,導演之一成功舉辦了《今夜星辰》演唱會,獲得了一致好評。 2016年成功主持旋歌合唱團年度音樂會和《中國之夜》的盛大演出。 2017年作為演唱嘉賓參加並主持《歲月留聲機》音樂會。
潘芳芳小姐(鋼琴)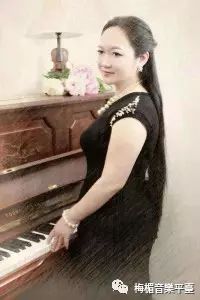 全球傑出華人藝術家協會主席、傑出人才移民美國的鋼琴教育家,美國格萊美會員。資深英皇講師,英皇考級教學聯盟創辦人,星海音樂廳英皇考級系列講座特邀主講嘉賓。廣州清韻雅聚音樂藝術工作室教學總監、創辦者。曾多次擔任(新加坡)中新國際音樂比賽總決賽國際評委,肖邦國際青少年鋼琴比賽(初、中級)全國總決賽等眾多比賽評委。 "全球傑出華人少年演奏家選拔賽"創辦人、藝術總監。曾成功將港澳音樂盛事引入中國,為兩岸三地的鋼琴文化交流及國內的音樂教育事業做出了突出貢獻。移民美國以後在美國舊金山成立全球傑出華人藝術家協會,並通過全球傑出華人少年演奏家選拔賽成功簽約一批來自世界各地的天才少年,成功舉辦上百場簽約少年獨奏音樂會,及引薦簽約少年與世界各地交響樂團合作,帶領賽事中湧現的天才琴童通過舞台走向了世界。
學生成就:
陳秋雯 Lily 考取美國茱莉亞音樂學院預科
謝學林全額獎學金考取英國皇家音樂學院本科
梁卓文考取美國紐約州立大學音樂系本科
龍樂芸考取上海音樂學院鋼琴系本科
任廣先生(鋼琴)

出生於音樂世家,畢業於維也納皇家音樂學院。主修小號、指揮,精通鋼琴,有四十多年的舞台表演經驗。專業YAMAHA鋼琴調音師。在舊金山灣區教授: Trumpet、Piano、樂理等。
Ms.Jessie Hu(Soprano)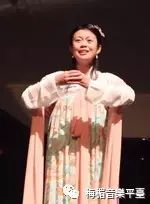 自幼接受專業聲樂訓練,後進入知名大學專業學習聲樂,畢業後從事聲樂教學近二十年,先後在多項聲樂比賽中獲獎。目前在舊金山灣區教授聲樂。
Mr. James Qiu(Tenor)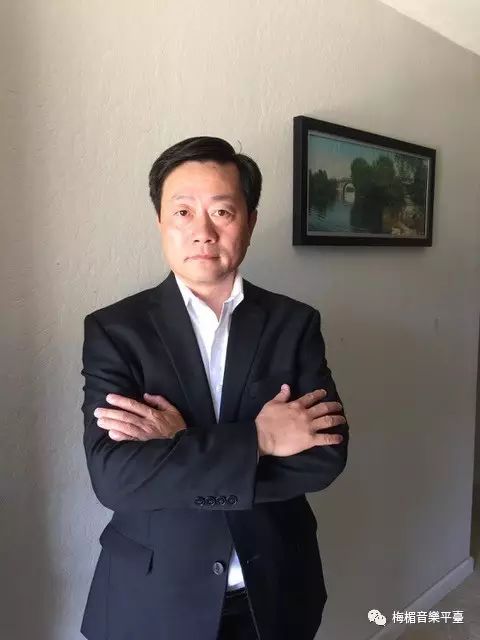 矽谷資深軟件工程經理,男高音,師從古典聲樂老師多年,近年來經過名師指點,對古典演唱技巧有了深刻的理解。熱愛生活,樂於助人,是灣區眾多華人工程師的伯樂。

演出劇院:美生劇院

San Francisco Scottish Rite Masonic Auditorium
2850 19th Ave. San Francisco, CA 94132  (日落區)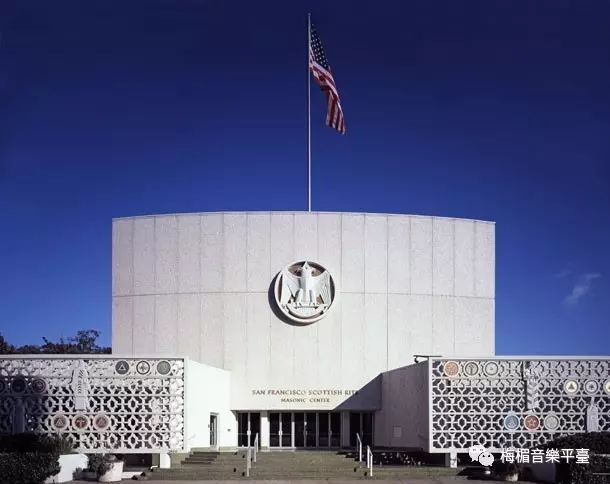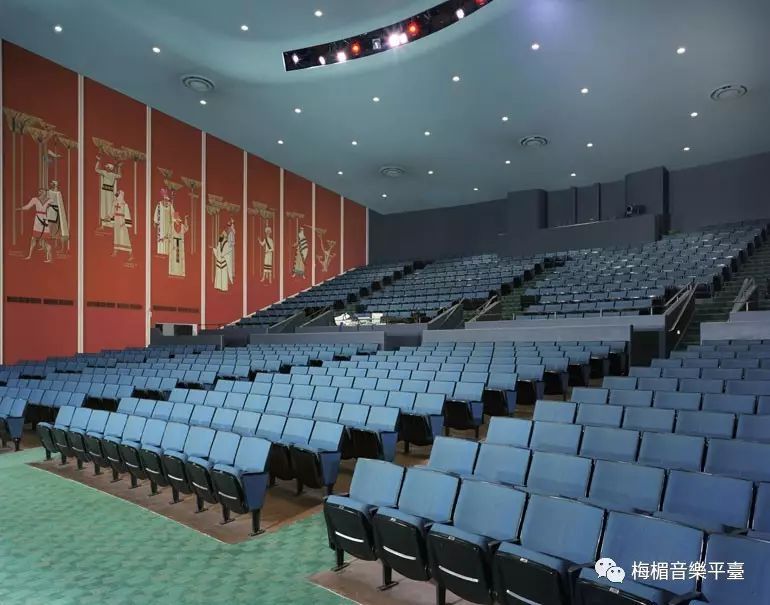 演出時間:


09/16/2017   星期六 7:00pm

票價:

$68.00    48.00    38.00    30.00

Dress Code: Semi Formal

頂贊推崇: 旗袍、禮服光臨

演出將會準時開始,敬請提前就坐。6歲以下兒童謝絕入場。劇院有免費停車位,劇院附近也很容易停車,週六馬路兩邊都可停車。
(Free Parking)
The Scottish Rite Center is located at 19th Avenue at Sloat in San Francisco, across from beautiful Stern Grove, for easy access from both the Peninsula and the Golden Gate.In addition to its own on-site 80-space parking garage, there is ample parking nearby.

電話售票:408-337-2208

網絡售票:http://events.ticketingbox.com/meimei-2017-concert

梅楣網站:meimeimusic.org


實體售票點:

一:
傳通電訊 (415)608-1387    1239 Stockton St., San Francisco(中國城)

二:
Advanced Technology Corp (415)661-0000   2207 Judah St.(@27th Ave),   San Francisco (日落區)

三:
海華超市 (415) 468-5788      2480 San Bruno Ave, San Francisco

四:
De Design Beauty Salon    289 Broadway, Millbrae, CA


五:
世界生活館  (408)873-3233   10601 S. De Anza Blvd., Suite 209, Cupertino (南灣)

六:
長靑書局 (408)383-9798   306 Barber Court,Milpitas (東灣)

七:
FUN HOUSE (510)851-2598   1012 Webster St, Oakland(屋崙中國城)

 
喜緣樂社( Joy Luck Music Club)製作出品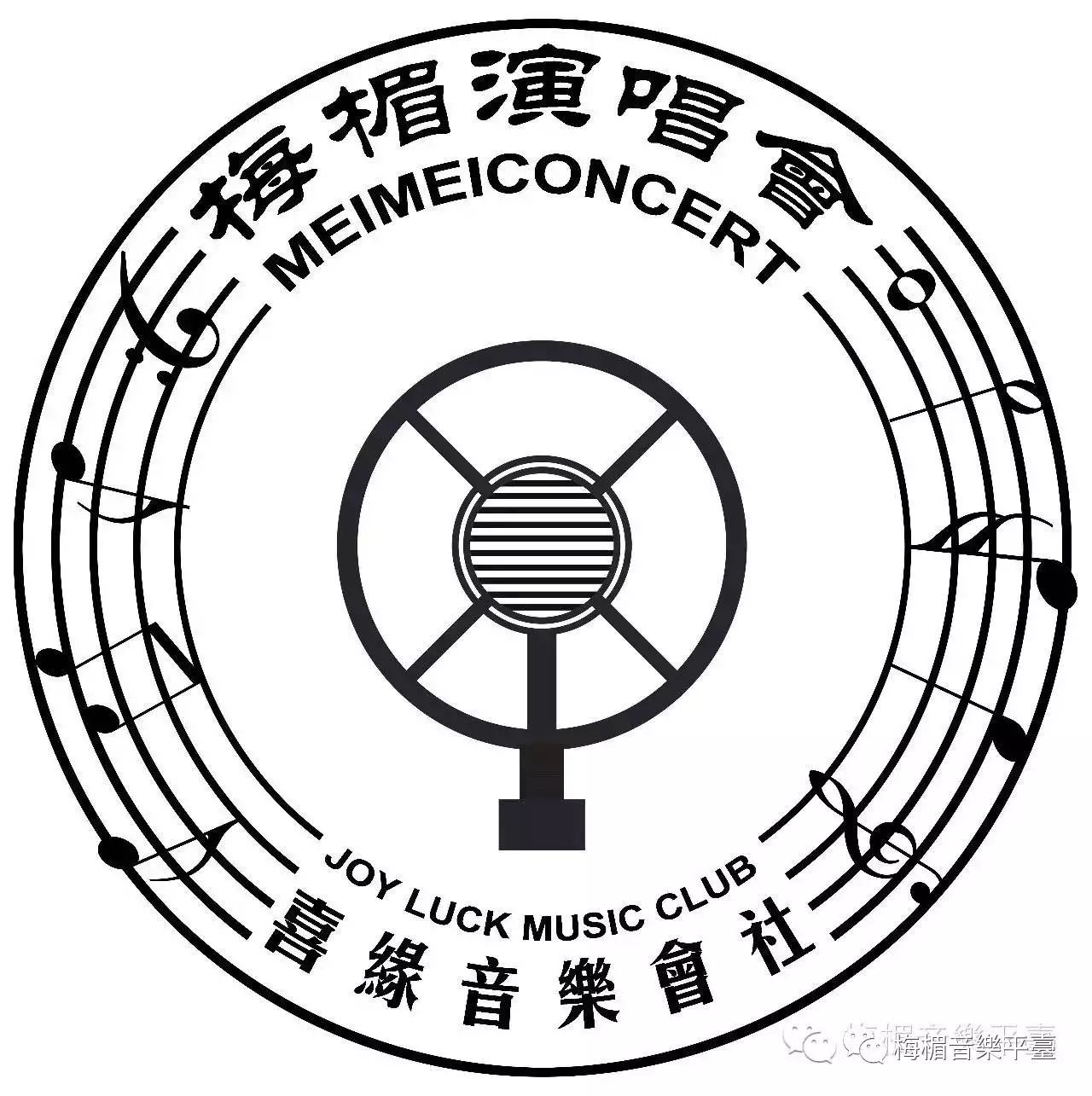 JOY LUCK MUSIC CLUB
A nonprofit organization, Established by a group of renowned artists and advocates for classical arts, the organization is to preserve, nurture and celebrate the classical arts of Truth, Compassion and Tolerance through artistic activities and projects aimed at exposing global audiences to different traditional art form of music, literature, dance, calligraphy, painting and performing and aiding its sustainment through charitable initiatives.
我們的願景
復興與再現老上海流行音樂和弘揚傳統中國文化

每年呈獻全新的音樂會

讓更多有才華的華裔藝術家有機會登台演出

令海外文化藝術生活更加豐富多彩
喜緣音樂會社是依據美國國內稅收法第501條(c) (3)款註冊的非營利組織。給喜緣音樂會社的捐款可按照法律規定的額度減稅。我們接受支票和PayPal付款。
Paypal 帳號:Joyluckmusic@gmail.com
支票抬頭: Joy Luck Music Club
您可以郵寄支票到:
339 Lux Ave.
South San Francisco,  
CA  94080
電郵:Joyluckmusic@gmail.com